Faith Christian Academy meets the needs of the 21st century student.
Our Mission
To train and nurture the minds and hearts of tomorrow's leaders today through Christ-centered education.
Our Vision
In the 2010s, the Burlington – Greensboro NC was growing, but didn't have a nurturing Christian school poised to uniquely meet the needs of the 21st century student. In 2013, local church planters Pastor Marchael and Carmen Bullard answered the call and launched Faith Christian Academy.
Carrying a vision to be distinctly Christian and intentionally modern, Faith Christian Academy partners with the world's largest Christian university, Liberty University, to provide an accredited, world-class Christian education to high school students and a leading blended curriculum to elementary students.
Serving All Christian Families
In agreement with our values and statement of faith, Faith Christian Academy admits students of any race, color, national, and ethnic origin to all the rights, privileges, programs, and activities given to students at the school.
Biblical Worldview
We believe that a well – rounded student means one who is book smart and Bible smart. Our teachers are not only passionate educators, but devoted Christians who desire to partner with you as you "bring them up in the training and instruction of the Lord" (Eph 6:4). Each of our teachers integrates Biblical truths into real world courses like science, grammar and social studies.
"People function on the basis of their worldview more consistently than even they themselves may realize. The problem is not outward things. The problem is having, and then acting upon, the right worldview – the worldview which gives men and women the truth of what is."
– Francis Schaeffer, Complete Works, Volume 5, 252.
Innovating Learning
Through our high school's unique partnership with Liberty University Online Academy, your child will receive a personalized, educational experience as unique as their fingerprint. Say goodbye to never ending make up work and impossible deadlines. At Faith Christian Academy, your child will learn valuable time management skills while learning in an environment that enables them to learn most effectively. Joining the best of technology based courses with a live, in person teacher, our students graduate well rounded and ready for the modern workforce.
Accredited and Trusted
Faith Christian Academy's high school is providing industry leading Christian education through a partnership with Virginia based Liberty University Online Academy. FCA's elementary school is providing leading Christian education through an innovative blended curriculum.
We operate in full compliance with the NC Department of Non-Public Education and carry a fully SACS accredited education for each of our Kindergarten through 12th grade students. Above that, we are committed to continuous improvement, thanks to regular reviews and suggestions from AdvancED. This curriculum has been designed to meet Virginia state standards, which in many instances exceeds current North Carolina state standards. According to the Washington Post, Virginia is ranked 4th in the nation in education.
Learn more about our unique partnership on the Liberty University Partnership page.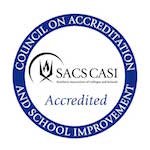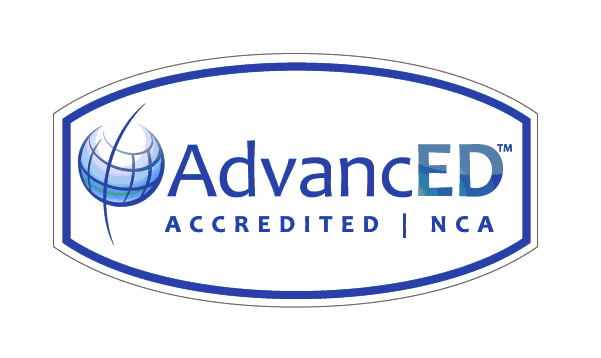 Quicklinks: