Christian High School in a Nurturing Environment
Our goal for each of our high school students is that they grow in wisdom and knowledge of God and man. We desire to see our students succeed and excel in variety of curriculum areas. We offer many different electives along with a traditional course of study. Our partnership with Liberty University Online Academy offers many unique advantages for our high school students. From varied course offerings, early college course opportunities to the ability to earn your associates degree during high school – the opportunities are endless!
Nurturing
We work with each student to reach their individualized goals. We recognize that each child learns differently and do whatever we can to meet each students needs. Your child is our priority and when you send your child to Faith Christian Academy, you are giving your child the tools they need to succeed!
Biblical Insights
All of the Liberty University Online Academy curriculum is written from a Biblical worldview. So Christ can be seen in each course of study. Additionally, we have a Bible teacher onsite who not only re-enforces Biblical truths through teaching but also takes the students on outings where they get to put into practice what they are learning.
College
Your child will excel through High School and be prepared for College. Our Christian High School courses run from 7th grade through 12th grade. In our courses at Faith Christian Academy, your child will learn leadership, teamwork and Biblical truths. We want our students to succeed and to have the best chance at acceptance to the college of their choice. Our partnership with Liberty allows each student to graduate with a fully accredited diploma which allows our students to apply to the colleges of their choice. By choosing Faith Christian Academy, your child will not only succeed, but also thrive in school and through life!
Christian High School Graduation Requirements
Christian High School Graduation Requirements
Faith Christian Academy offers two diploma options through Liberty University Online Academy.
The following are Liberty University Online Academy's recommended course requirements for the General Education and Advanced Studies diplomas.
General Education Diploma
Advanced Studies Diploma
*The senior year history requirement requires a combination of state government and federal government. To comply, LUOA students will now take the LUOA state history course and the LUOA Government course in the senior year.
**Students must earn 2 credits from any one subject area or from a combination of courses in foreign language, fine arts, and technology.
LUOA recommends that students pursuing the Advanced Studies diploma take semester electives in American Literature and British Literature.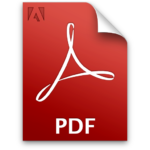 High School Graduation Requirements